SEE OUR SHOW!
December 31, 2017
Chariton 4th of July Committee-New Year's Eve Party
Chariton, Iowa
SEE OUR SHOW!
February 3, 2018
St Mary's Mardi Gras Fundraiser
Tipton, Iowa
SEE OUR SHOW!
February 24, 2018
Wild Woods Event Center
Ossian, Iowa
SEE OUR SHOW!
March 3, 2018
Lakeside Ballroom
Guttenberg, Iowa
SEE OUR SHOW!
March 31, 2018
Eldridge Community Center
Eldrige, Iowa

Since 2008, the entertaining duo of Andy Anderson & Mike Leeds have been traveling the Midwest performing their high-energy, engaging dueling piano routine for audiences of all ages. Having performed together for nearly a decade in other musical projects prior to forming their popular dueling pianos act, they have a distinctive, almost brotherly on-stage chemistry that accommodates hilarious spontaneity, crowd-pleasing antics, and a musical camaraderie that delivers a one-of-a-kind, unique show. Covering song requests from the 1950s through the favorite songs of today, they specialize in top 40 hits that everyone knows and loves, which makes for an exciting, keep you on your feet, singing and dancing show.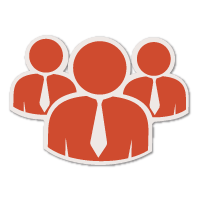 CORPORATE EVENTS
You work hard and play hard. And now you and your company deserve a break. So sit back and let us take care of the fun.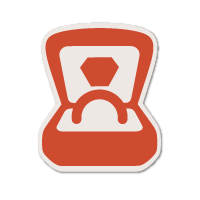 WEDDING RECEPTIONS
We are the unique choice for your wedding reception, and will provide an experience that is memorable and complete.
"That was by far the most fun holiday party that I have been to in my 14 years at EMC"
— DENISE, EMC HOLIDAY EVENT
"Wow that was a blast. I appriciate everything you guys did for us. You guys got nothing but great reviews from everyone."
— ERIC, GROOM, WEDDING RECEPTION
||I just want to say thank you for everything you did for our party! We were not sure what to expect with having dueling pianos, but you pleased everyone beyond all of our expectations!! This was, by far, the best Holiday party we have ever had! You had everyone laughing, dancing and singing! What more could we ask for? I still have people coming up to me saying how much they enjoyed the party! Thanks again and we are looking forward to having you again for our next party!!!||
— STACEY, HY-VEE CORPORATE EVENT
||Just had to take a minute to write to let you both know what a great time we all had Saturday night at our employee appreciation party. I couldn't have been more pleased with how everything went. From the first contact to the last song…you guys were absolutely the best….professional, easy going, extremely talented, and fun! Loved every minute. Thanks for making Karen and myself (planning committee) look good! Your interaction with the group was awesome…we can be a tough crowd sometime, but you had everyone up on their feet; clapping and singing along. I am happy to be a reference, should you ever need one. Thank you again!||
— DEB, HOUSBY CORPORATE EVENT
||Our members had a great time at the PMCI Convention this year and you two helped us to realize that success. You guys ended out our 2 ½ day convention, following some great educational speakers, fun networking activities and a busy schedule. For those members who made it to the finish line, you helped us to conclude our conference on a high note and kept us entertained until the end. Thanks for putting on a class act while engaging our members and creating some fun memories along the way!||
— SANDY, PMC OF IOWA CORPORATE EVENT
||Just wanted to drop you a note and say that you did an excellent job at my wedding. You were on time, easy to work with, and really knew what you were doing. We got so many compliments on the music at the ceremony and the reception. You really put everyone at ease! ||Table 5|| is still raving about how fun our wedding was. I was impressed that you got all my relatives dancing too! Everyone had a blast. It was definitely worth the investment and you can use me if any of your future clients want a reference.||
— MELISSA, BRIDE, WEDDING RECEPTION
||I just wanted to say, you and Andy were SO great this weekend! I have heard so many compliments and I thank you very much for making our night so wonderful. Everyone loved you guys!!!! Keep your calendar open for us next year.||
— KATIE, MERIT RESOURCES EVENT
||Hey Mike, Now that family is gone and everything has quieted down, I wanted to let you guys know how much your performance was appreciated. We have heard so many positive comments from people at the wedding it is crazy!!! So thank you!||
— LES, FATHER OF THE BRIDE, WEDDING RECEPTION
||Thank you both for a wonderful performance at our event Saturday evening! Everyone truly enjoyed the entertainment and the accompanying laughs! It was a great time and you are both very talented. I will gladly refer you to any of my special event colleagues in the future. Thanks again!||
— MOLLY, IOWA STATE UNIVERSITY FOUNDATION EVENT
||I have to tell you, our staff and our convention-goers had a great time during your performance. You two were easy to work with, flexible about the starting time, and did such a great job interacting with the crowd. And from a guy with no talent whatsoever, I marvel at your musical abilities. Perhaps if I had just taken a few piano lessons . . . If you are ever in need of reference, please feel free to have any prospective clients contact me. It would be my pleasure to put in a very good word for you two!||
— HANK, IOWA ASSOCIATION OF COMMUNITY PROVIDERS
||I've known Mike forever (his wife and I went to high school together--I was the maid of honor in their wedding) and met Andy 5 or 10 years ago when I was following their band SNAFU and now their dueling pianos. They are great guys, great musicians, and they were easily the highlight of our reception. Everyone loved them and we loved having something different, something that we liked, and something more personable. Andy broke out the guitar and Mike rapped, we all had fun. I would hire them again in a heartbeat!||
— ASHLEY, BRIDE, WEDDING RECEPTION
||They put on a great show. They were fun and funny and had some really good group involvement activities that had everyone having a good time.||
||I had a wonderful time; I even got to play the piano. It was a lot of fun.||
||I feel like I should apologize. It has been over two months and I never sent any sort of thank you for the work that you and Andy did at our wedding. You did an amazing job, and I got so many compliments about the entertainment. I cannot tell you enough how much I appreciated your professionalism throughout the whole process. You did a fantastic job and helped us create wonderful memories!||
— JEN, BRIDE, WEDDING RECEPTION