We perform a dueling pianos show, which is high-energy, request driven and family friendly entertainment. As an audience-focused show, we encourage our diverse crowds to sing and dance along to popular songs that everyone knows and loves. We specialize in Top 40 pop-rock hits, but will attempt any song you throw our way! This is not a show you attend to sit and watch — the audience is instantly a part of the entertainment and will be involved throughout the performance.
WHAT IS A DUELING PIANOS ACT?
We assume most people have at least heard the term "dueling pianos," but we occasionally get asked what exactly it is. Our flavor of dueling pianos is simply all about interaction between the audience and us (two performers, two pianos). So with that being said, anything can happen, and lots of things do happen. Our show includes activities such as singing, dancing, clapping, laughing, and a whole lot of other verbs that end with "ing" (at least the good ones).
There are no rules to our show. There is not a right way or a wrong way. If an audience member requests a song, we will play it. If someone wants to sing, we will let them. If you ask us to embarrass someone, we first make sure they are not bigger than us….
A couple things that dueling pianos is not: It's not a competition — we are not battling one another for audience adoration. Although, feel free to put your hands together in joyous applause at anytime during the performance. And, we are not concert pianists. You will have a much better chance of hearing us play the Beatles than Beethoven. We're here to make your evening fun!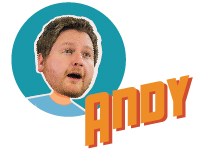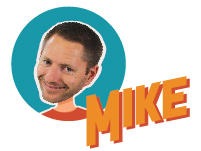 OUR BACKGROUND
Recently upon a long drive down an endless highway somewhere in Middle America it dawned on us that we have been in "training" for dueling pianos our whole lives. We are the guys that stayed inside as kids and memorized cartoon jingles instead of playing baseball with the other neighborhood kids. We were mix-tape aficionados and probably spent a decent amount of our teenage years dreaming of becoming rock stars in our bedrooms. In other words, we were nerds but that's ok. Because we will gladly take your request to play a sterling rendition of your favorite one hit wonder song. Finally, all those years we spent learning obscure 80's ballads and sitcom themes has paid off.
We began performing together musically in 2004 when we played in both original and cover bands, and haven't stopped since. Being multi-instrumentalists, you never know when we may grab a guitar or bust out a drum solo on top of the pianos. Our backgrounds are similar and we both share a unique flavor of humor, but when you mix in our diverse musical preferences it translates to an entertainment experience that reaches any audience.
We attribute our success to the fact that we have a down to earth approach to entertainment, and we never take ourselves too seriously. Our ambition for every event is simply to have fun with the audience. So along with a bit of luck and some time-tested strategies, we hope the enjoyment and appreciation for what we do comes across in every show.